FDLPL Main Library
9 am-8 pm
Idea Studio
By Appointment
Chapter 52 Bookstore
2 pm to 6 pm
FDLPL Express
2 pm to 6 pm
Item request has been placed!
×
Item request cannot be made.
×

Processing Request
by Joanne Mengel
If you like your romances a little "spicy" check out these Sizzling HOT Reads. Not for the faint of heart, these 10 titles are only a taste of what the library has in stock. You might need a fan to cool you down but these are well worth reading!
 No Holding Back by Lori Foster
From the moment she walks into his bar, he knows trouble's come to call. Secrets run deep in the small town and he can tell she's got as many as he does, leaving him itching to uncover every last one. But finding common ground will mean trusting one another, further feeding an intense attraction that's growing impossible to resist. One of The McKenzies of Ridge Trail books, guaranteed to set your heart aflutter.
 
 Bared to You by Sylvia Day
Part of the Crossfire novel set by this popular author - this one is "steamy". Eva Trammel, plagued by her own insecurities, is drawn into an intense, obsessive relationship with the wealthy and arrogant Gideon Cross.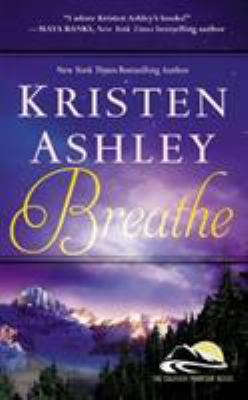 Breathe by Kristen Ashley
Colorado's shy librarian Faye Goodknight is happy with only her books to keep her company until an encounter with widowed police detective Chace Keaton, on whom she has long had a crush, makes her long for something more. A librarian and a policeman, hmmm....
 Just the Thing by Marie Harte
With the memory of her sister telling her to live a little, Zoe decides a fling with buns-of-steel Gavin Donnigan might be just the thing. Soon they're sparring both in and out of the gym. And for the first time in a long time, each is looking forward to tomorrow. And the sparks do fly!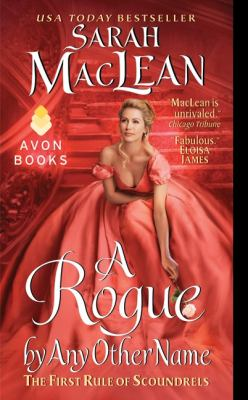 A Rogue by Any Other Name by Sarah MacLean
First in her Rule of Scoundrels series, this one is a winner. The ruthless Marquess of Bourne will do whatever it takes to regain his inheritance - including marrying the perfect, proper Lady Penelope Marbury. A broken engagement and years of disappointing courtships have left Penelope with little interest in a quiet, comfortable marriage, and a longing for something more. She should be careful what she wishes for in this spicy historical romance.
 A Good Debutante's Guide to Ruin by Sophie Jordan
Another great historical romance author, Sophie Jordan sure knows how to write with sizzle in this one, the first in her Debutante Files series. When her newfound stepbrother, Declan, lands her with a dowry whose vastness makes her the target of fortune hunters, Rosalie Hughes seeks a man who wants her and not her money, but finds herself drawn to the infuriating Declan. So many suitors, so little time…
For those of you hooked on the Bridgerton series on Netflix, check out the cover of this one. The series is so popular that even though it was originally published in 2000, you will find a copy on our Lucky Day shelves. In The Duke and I, Simon Basset, the Duke of Hastings, begins a sham courtship with Daphne Bridgerton in an effort to keep himself footloose and single in spite of the efforts of the town's matchmakers.
 Never Kiss a Duke by Megan Frampton
Another great historical bodice ripper, this one does not disappoint. Sebastian, the Duke of Hasford, has a title, wealth, privilege, and plenty of rakish charm. So far so good. He stumbles into London's most intriguing gambling house owned by Miss Ivy, a most fascinating young lady, who hires him on the spot. Sebastian stirs feelings Miss Ivy didn't realize she had. Can she keep her composure around her newest employee? They vow to keep their partnership strictly business, but just one kiss makes them realize that with each passing day--and night--there's nothing as tempting as what is forbidden.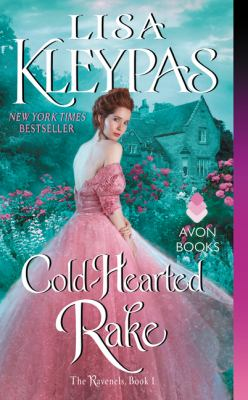 Cold-hearted Rake by Lisa Kleypas
First in the Ravenels series, see how the story unfolds when Devon Ravenel inherits not only an earldom, but also an estate riddled with debt. Unfortunately, he also inherits the late earl's three sisters, and Kathleen, Lady Trenear, a beautiful young widow. Sparks fly as Devon engages in a sensual battle of wills with this woman whose sharp wit and determination are a match for his own. This one is definitely hot and steamy! 
Still hankering for more titles? Our top notch readers advisory staff have created handy bookmarks with authors who write in a similar manner. The bookmarks are on display in a handy rack located near the stairs on the second floor of the library. One lists Romances that are Sweet, and the other Romances that are Spicy. Take your pick, but if you enjoyed this list of books, I know which one you will pick!
Joanne Mengel works in the FDL Public Library Reference department.