FDLPL Main Library
9 am-8 pm
FDLPL Express
2 pm to 6 pm
Idea Studio
3 pm-8 pm (see Calendar for any changes)
Fond du Lac Literacy Services
11:00 am - 4:00 pm
Chapter 52 Bookstore
2 pm to 6 pm
Item request has been placed!
×
Item request cannot be made.
×

Processing Request
by Emilyn Linden
It's Picture Book Month! We usually focus on books for adults and young adults in these articles, but I loved reading picture books with my kid once upon a time, so I thought I'd take the opportunity to pick up some picture books and share them with you! I asked one of our children's services staff for some recommendations, and she shared some great newer books with me, too. Enjoy!
 Guess Again! By Mac Barnett, illustrated by Adam Rex
This picture book will keep you guessing… and giggling!


 Ada Twist, Scientist by Andrea Beaty, illustrated by David Roberts
Ada Twist has an insatiable curiosity. And like any good scientist, when she starts asking questions they just lead to even more questions!


 Little Penguin Gets the Hiccups by Tadgh Bentley
Little penguin has tried and tried to get rid of his hiccups. He's having no luck, though, so he's looking for some help.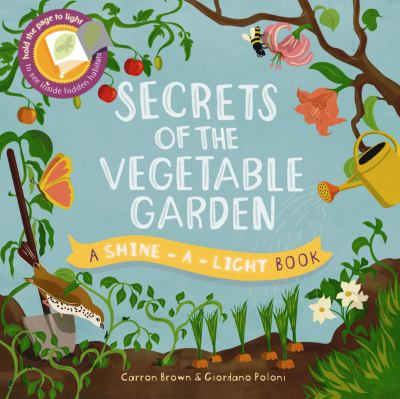 Secrets of the Vegetable Garden by Carron Brown & Giordano Poloni
This interactive picture book teaches kids about the plants that grow in the garden, the animals that live there, and what plants need to thrive.


 Click, Clack, Moo Cows That Type by Doreen Cronin, pictures by Betsy Lewin
Farmer Brown can hear typing from the barn. What are his cows up to?


 Crunch The Shy Dinosaur by Cirocco Dunlap, pictures by Greg Pizzoli
Crunch is a very shy dinosaur. We have to be careful not to scare him away while we're reading his story.


 If I Built a Car by Chris Van Dusen
A fun rhyming book for reading out loud. Jack imagines an incredible design for the car he's going to build!


 We Don't Eat Our Classmates by Ryan T. Higgins
It's hard to remember not to eat your classmates when children are so delicious!


 Ravi's Roar by Tom Percival
Ravi is having a bad day. He's too short for the slide and the ice cream is gone when it's his turn. He realizes it might not be such a good idea to lose his temper on his bad day when no one wants to be around him anymore, though.
 Rhyming Dust Bunnies by Jan Thomas
Join Ed, Ned, Ted, and… Bob as they rhyme all the time!
Emilyn Linden is a librarian in the FDL Public Library Information and Outreach Services department.