FDLPL Main Library
9 am-8 pm
Allen J. Buechel Branch
2 pm to 6 pm
Idea Studio
3 pm-8 pm (see Calendar for any changes)
Fond du Lac Literacy Services
11:00 am - 4:00 pm
Chapter 52 Bookstore
2 pm to 6 pm
Item request has been placed!
×
Item request cannot be made.
×

Processing Request
by Debbie Rosenberg and Alana LaBeaf
Did you know that last Tuesday (May 16th) was National Do Something Good For Your Neighbor Day? And that we're on the cusp of National Smile Day (May 31st)? If you prefer not to say it with a facial expression, try it with words on National Say Something Nice Day (June 1st). I could go on, as there are kindness celebrations every month of the year.
Why is that? I think it's because kindness feels really good -- it benefits us, as well as friends, family, neighbors, and strangers. It bears having regular reminders so you don't get too caught up in your day-to-day and forget to be kind. Check out these books to better understand the benefits of kindness and to help make kindness part of your daily practice.
  This book will make you kinder: an empathy handbook by Henry James Garrett 177.7 Garrett 2020
Building on his academic studies of metaethics and using his signature animal cartoons Garrett explores the sources of human empathy and how we can be our best selves.
  Channel kindness: stories of kindness and community by Lady Gaga  302 Channel 2020
The quiet power of kindness can change the way we view one another, our communities, and ourselves.A collection of stories of kindness, bravery, and resilience.
  How to be fine: what we learned from living by the rules of 50 self-help books by Jolenta Greenberg  158.1 Greenberg 2020
A humorous look into what it means to transform yourself.
  Radical kindness: the life-changing power of giving and receiving by Angela Santomero  177.7 Santomero 2019
According to Angela Santomero, radical kindness means action and kindness should be directed towards yourself, your family and friends, and the world around you.  Change the world one kindness at a time.
  Go be kind: 28 1/2 adventures guaranteed to make you happier: a life-changing little journal by Leon Logothetis  177.7 Logothetis 2019
The host of Netflix's The Kindness Diaries presents an adventure journal to encourage one to tap into the life-changing power of kindness.
  The Kindness cure: how the science of compassion can heal your heart & your world by Tara Cousineau  177.7 Cousineau 2018
 
Psychologist Tara Cousineau draws on research in psychology and neuroscience to show how compassion and empathy are essential to our survival.  Learn effective skills in compassion, mindfulness, and social and emotional learning to help navigate family life to the workplace.
  How to raise kind kids: and get respect, gratitude, and a happier family in the bargain by Thomas Lickona  649.7 Lickona 2018
Dr. Thomas Lickona is a developmental psychologist and has led the character education movement in schools.  Here are some of the vital tools you can use to bring peace and foster cooperation at home.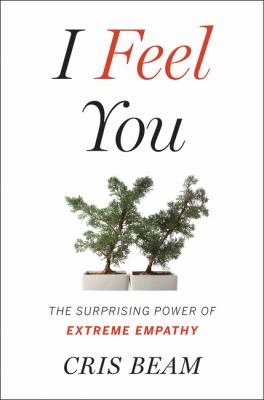 I feel you: the surprising power of extreme empathy by Cris Beam  152.41 Beam 2018
An exploration of how we perform empathy, how it is learned, and what it can do. From the labs where neural networks are studied, to classrooms, courtrooms and beyond how individuals can foster compassion  and heal society's wounds.