FDLPL Main Library
9 am-8 pm
FDLPL Express
2 pm to 6 pm
Idea Studio
3 pm-8 pm (see Calendar for any changes)
Fond du Lac Literacy Services
11:00 am - 4:00 pm
Chapter 52 Bookstore
2 pm to 6 pm
Celebrating the 50th anniversary of the Iditarod
Item request has been placed!
×
Item request cannot be made.
×

Processing Request
by Debbie Rosenberg
The 50th anniversary of the Iditarod started on Saturday, March 5 with a ceremonial start of the race in Anchorage, but the mushers and dogs then moved from Anchorage to Willow to begin the 10-day trek on the Northern Passage of the Iditarod Trail. 
You can follow the events at alaskapublic.org/iditarod and there will also be Iditarod podcasts on iTunes and Spotify.
We have some novels and nonfiction books about the Iditarod.  Check these out!
Fiction:
   On thin ice by Cherry Adair
   The Wild inside by Jamey Bradbury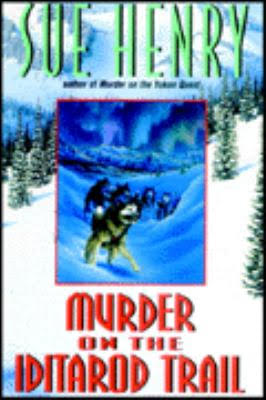 Murder on the Iditarod Trail by Sue Henry
   Sabotaged by Dani Pettrey
Nonfiction:
   Iditarod : the great race to Nome by Jeff Schultz 
   Iditarod Silver by Lew Freedman
   This much country : a memoir by Kristen Pace
   Father of the Iditarod : the Joe Redington story by Lew Freedman
   Iditarod dreams : a year in the life of Alaskan sled dog racer DeeDee Jonrowe by Lew Freedman and DeeDee Jonrowe
   Fast into the night : a woman, her dogs, and their journey north on the Iditarod Trail
   Winterdance : the fine madness of running the Iditarod by Gary Paulsen
Debbie Rosenberg is a member of Fond du Lac Public Library's reference department.