FDLPL Main Library
9 am-8 pm
FDLPL Express
2 pm to 6 pm
Idea Studio
3 pm-8 pm (see Calendar for any changes)
Fond du Lac Literacy Services
11:00 am - 4:00 pm
Chapter 52 Bookstore
2 pm to 6 pm
Give graphic novels a chance; they may surprise you
Item request has been placed!
×
Item request cannot be made.
×

Processing Request
by Katie Killian
Superheroes, comics, funny pages. If you've never given graphic novels a chance, you might not have a real grasp of the depth and breadth of what they're capable of. And if you've not visited the second floor recently, you might not be aware that we've recently relocated our graphic novel collection!
Graphic novels are more than strong folks saving those in distress and using witty banter while they're at it (though we do still have our fair share of it, if that's what you're into!). The really nifty thing about graphic novels is that it's a really malleable medium. It's got the ability to be funny and lighthearted, laugh at itself and others, capture memories and moments in history, and even tell a story of hope in a time when it's needed most. 
Graphic novels are great for readers of all levels, from developing readers to advanced, and reach all kinds of audiences. There's something for everyone, but here's a few gems to start out:
Graphic novels with something to say
 They Called Us Enemy by George Takei link 
 Persepolis by Marjane Satrapi link 
 American Born Chinese by Gene Luen Yang link 
 March by John Lewis link 
 Fun Home by Alison Bechdel link 
  Maus by Art Spiegelman link 
 Speak (the graphic novel) by Laurie Halse Anderson link
Lighthearted Lifts
 Lumberjanes link 
 Check, Please! link 
 The Magic Fish link 
 Scott Pilgrim link 
 The Adventure Zone link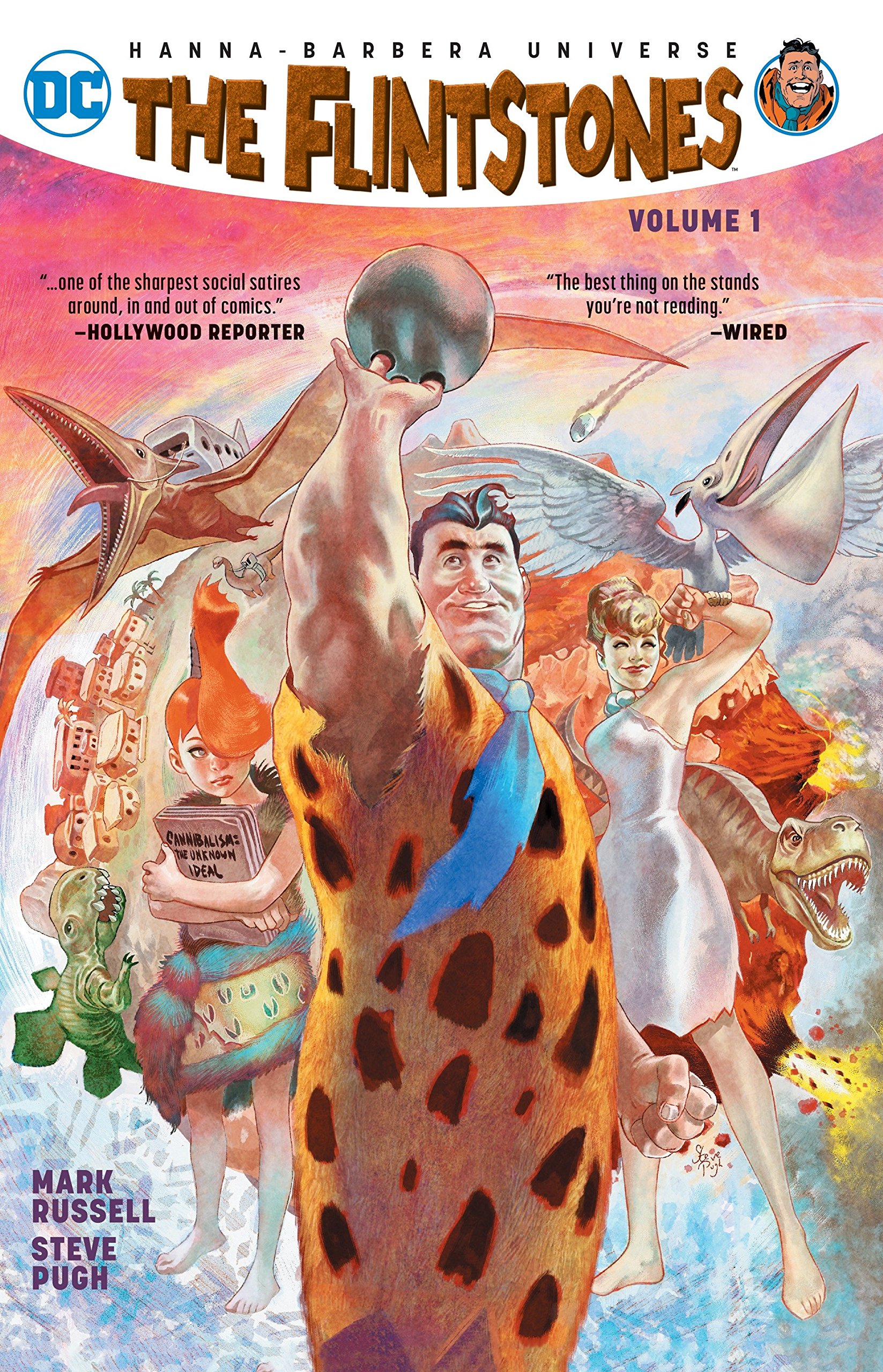 The Flintstones link 
 Black Panther link 
 Hawkeye link
Katie Killian is a librarian in the Fond du Lac Public Library's information and outreach services department.