Idea Studio
By Appointment
FDLPL Main Library
9 am-8 pm
Chapter 52 Bookstore
2 pm to 6 pm
FDLPL Express
2 pm to 6 pm
Item request has been placed!
×
Item request cannot be made.
×

Processing Request
By Joanne Mengel
Independence Day is right around the corner and I am looking forward to a nice long weekend of fun with friends and family. Also referred to as the Fourth of July, it is a great time to celebrate our freedom. The library has lots of books, movies and music to inspire you. I put together a list of a few to get you started.
Travel this great country virtually with the DVD America the Beautiful. It explores the depths of Death Valley to the heights of Mount Rushmore, from lush Everglades forests to Yellowstone's rugged terrain, through the beauty of national parks. (Adult Nonfiction DVD 917.3 Am35be)
Sing along with some of your favorite anthems and patriotic songs. 
 
Patriotic country [music CD] (COUNTRY Patriotic country)
Now that's what I call the U.S.A.  : the patriotic country collection [music CD] (COUNTRY NOW USA)
Find out the history of our great country with these books.
 
Songs of America : patriotism, protest, and the music that made a nation by Jon Meacham and Tim McGraw (782.4209 Meacham 2019)
The Fourth of July : and the founding of America by Peter De Bola (394.2634 D352)

 
What unites us : reflections on patriotism by Dan Rather (323.65 Rather 2017)
Patriotic holidays of the United States : an introduction to the history, symbols, and traditions behind the major holidays and days of observance by Helene Henderson (394.2697 H383 2006)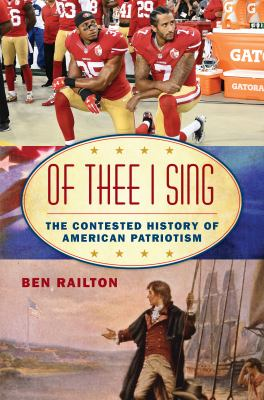 Of thee I sing : the contested history of American patriotism by Ben Railton (323.65 Railton 2021)
 
The American story : conversations with master historians by David M. Rubenstein (973 Rubenstein 2019)
Have a fun and safe Independence Day everyone!
Joanne Mengel works in the FDL Public Library Reference department.