FDLPL Main Library
9 am-8 pm
FDLPL Express
2 pm to 6 pm
Idea Studio
3 pm-8 pm (see Calendar for any changes)
Fond du Lac Literacy Services
11:00 am - 4:00 pm
Chapter 52 Bookstore
2 pm to 6 pm
Kick Off Summer Reading With These Staff Picks
Item request has been placed!
×
Item request cannot be made.
×

Processing Request
by Joanne Mengel
June 1 is the official kickoff of Summer Reading at the Fond du Lac Public Library, and our theme this year is "Read Beyond the Beaten Path". It is so easy to participate, and you get prizes! Whether recording on paper or online, earn instant rewards along the way as well as a chance at a grand prize at the end of the summer. All reading counts, and reading aloud counts for both the reader and the listener. Need some title suggestions to get started? We can help! Whether you like to read fluffy romances, or biographies are your thing, the staff at the library picked a few of their favorite books and put them on display for easy pickings. There is a permanent display located on the second floor, but for this first week of June I picked a few suggestions from each staff member and will have them displayed front and center near the Checkout Desk on the first floor. Here is a preview of some of our selections.
Novels we recommend for you
  Family reunion by Nancy Thayer    
A grandmother-granddaughter duo are eager to spend their summer together on peaceful Nantucket, but the season that unfolds brings about unforgettable surprises. With plenty of her signature Nantucket magic, Nancy Thayer brings both Eleanor and Ari on a summer beyond their wildest imaginations, filled with exciting connections, old and new.
  Where Courage Calls by Janette Oke
In the early 20th century, new school teacher Beth Thatcher is assigned a post in a remote mining community in Western Canada. There her courage--and her heart--will be tested in unexpected ways. Janet Oke is one of the best writers of pioneer fiction.
  Come Home by Lisa Scottoline
Rebalancing her life and career after a painful divorce, pediatrician Jill learns that her ex has died from an alleged overdose that her former stepdaughter believes was actually murder, a situation that forces Jill to choose between her duty to past circumstances and her future happiness.
  Hitting a Straight Lick With a Crooked Stick by Zora Neale Hurston
An outstanding collection of stories about love and migration, gender and class, racism and sexism that proudly reflect African American folk culture. Brought together for the first time in one volume, they include eight of Hurston's "lost" Harlem stories, which were found in forgotten periodicals and archives.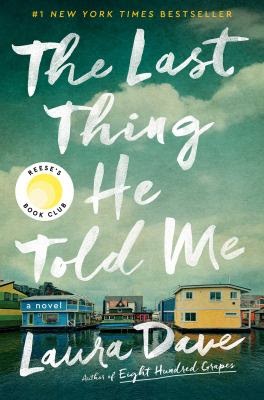 The Last Thing He Told Me by Laura Dave
When her husband of a year disappears, Hannah quickly learns he is not who he said he was and is left to sort out the truth with just one ally- her husband's teenage daughter, who hates her. This one keeps you at the edge of your seat right to the very end.
If nonfiction is more your thing, give these a try
  Deep Creek : finding hope in the high country by Pam Houston
On her 120-acre homestead high in the Colorado Rockies, beloved writer Pam Houston learns what it means to care for a piece of land and the creatures on it. Elk calves and bluebirds mark the changing seasons, winter temperatures drop to 35 below, and lightning sparks a 110,000-acre wildfire, threatening her century-old barn and all its inhabitants. Through her travels from the Gulf of Mexico to Alaska, she explores what ties her to the earth, the ranch most of all with her devoted Irish wolfhounds at her side.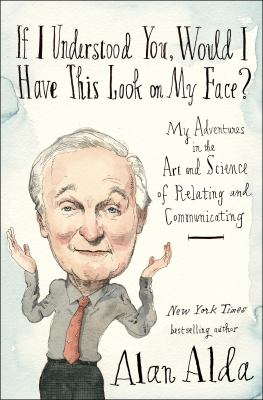 If I understood you, would I have this look on my face? : my adventures in the art and science of relating and communicating by Alan Alda
Told with his usual sense of humor, the actor and founder of the Alan Alda Center for Communicating Science traces his personal quest to understand how to relate and communicate better, from practicing empathy and using improv games to storytelling and developing better intuitive skills.
  Eager : the surprising, secret life of beavers and why they matter by Ben Goldfarb
Environmental journalist Ben Goldfarb reveals that our modern idea of what a healthy landscape looks like and how it functions is wrong, distorted by the fur trade that once trapped millions of beavers from North America's lakes and rivers. The consequences of losing beavers were profound: streams eroded, wetlands dried up, and species from salmon to swans lost vital habitat. Very thought provoking read.
  Paul McCartney : the life by Philip Norman
Since the age of 21, Paul McCartney has lived one of the ultimate rock-n-roll lives played out on the most public of stages. Now, Paul's story is told by rock music's foremost biographer, with McCartney's consent and access to family members and close friends who have never spoken on the record before.
 
  When to rob a bank : ... and 131 more warped suggestions and well-intended rants by Steven D. Levitt & Stephen J. Dubner
Also the authors of the bestselling book Freakonomics, the writing is more casual, more personal, even more outlandish in this one. They've gone through and picked the best of the best. They ask a host of typically off-center questions: Why don't flight attendants get tipped? If you were a terrorist, how would you attack? And why does KFC always run out of fried chicken? Guaranteed to get you thinking.

Joanne Mengel works in the FDL Public Library Reference department.