FDLPL Main Library
9 am-8 pm
FDLPL Express
2 pm to 6 pm
Idea Studio
3 pm-8 pm (see Calendar for any changes)
Fond du Lac Literacy Services
11:00 am - 4:00 pm
Chapter 52 Bookstore
2 pm to 6 pm
Item request has been placed!
×
Item request cannot be made.
×

Processing Request
by Emilyn Linden
I'm increasingly on the lookout for tangible signs of spring as we creep up on the spring equinox. I'm always looking around for crocuses, daffodils, snowdrops and bloodroot (though I'm probably still too early for many of them). One sign of spring I'm already noticing is the birds! They've been singing their little heads off in preparation for mating season. Sandhill cranes are already back in the state, as well as red-winged blackbirds and an increasing number of robins.
All these birds have me thinking about the many wonderful books out there, both fiction and nonfiction, about birds. 
Fiction
 
Migrations by Charlotte McConaghy - Set in the near future when climate change and habitat destruction have caused ever more species extinctions, including that of many bird species, Franny Stone is determined to witness what may be the last ever Arctic tern migration.
 
Hollow Kingdom by Kira Jane Buxton - Throwing this one in here even though it's VERY different from the others because I enjoyed it so much. If a book about the zombie apocalypse written from the perspective of a foul-mouthed crow sounds appealing to you, this is your book.
 
How the Penguins Saved Veronica by Hazel Prior - A headstrong and grumpy but lonely 85-year-old woman who is estranged from her family decides to leave her money to a good cause. She resolves to give her money to scientists researching penguins in the Antarctic. But only if they let her come stay with them for a few weeks.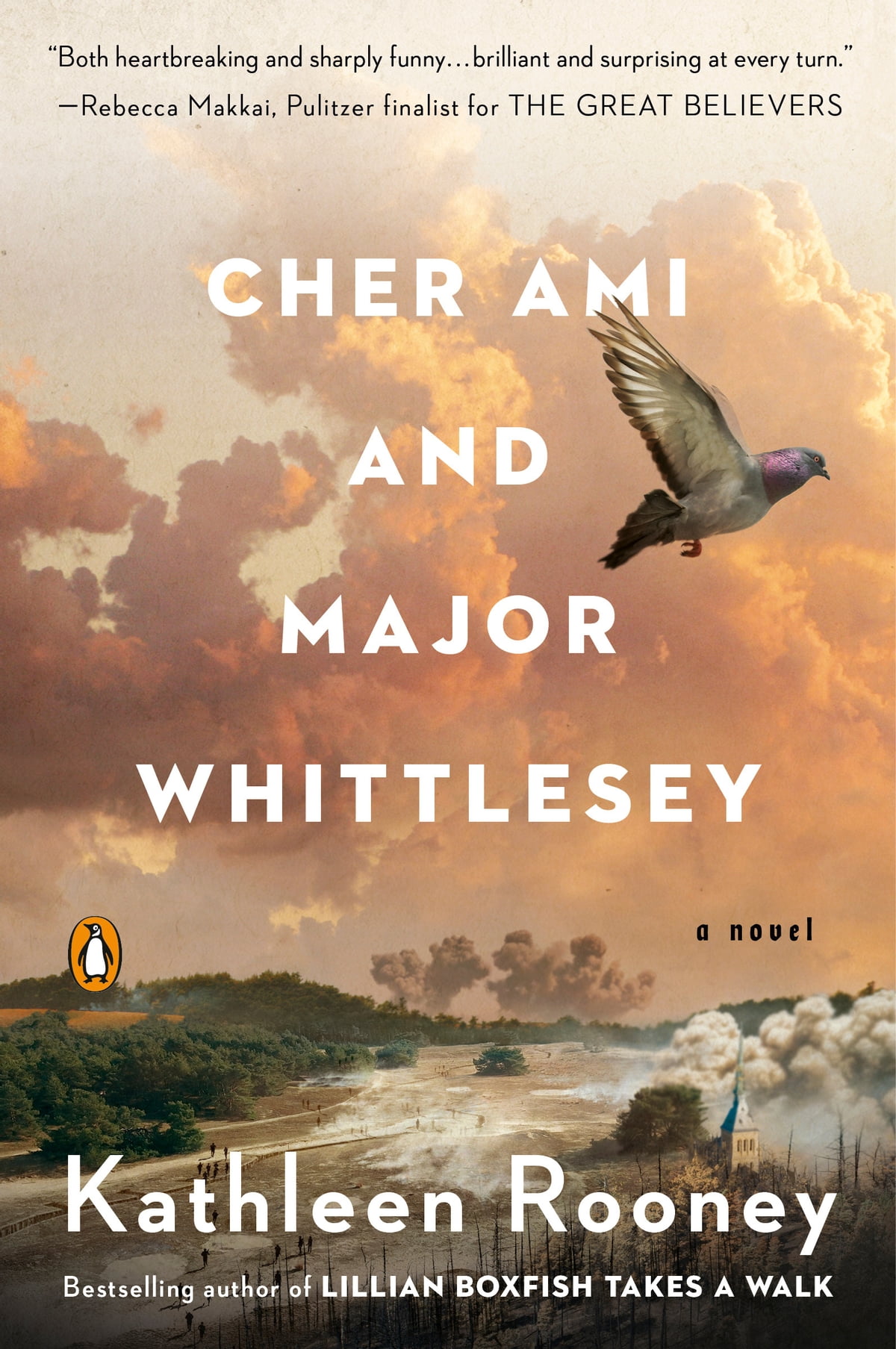 Cher Ami and Major Whittlesey by Kathleen Rooney - Based on a true story from WWI and told from the perspective of the homing pigeon Cher Ami and American Major Charles Whittlesey of the 308th Regiment. The 308th became trapped behind enemy lines in the Argonne forest and must hide from the Germans while also avoiding being bombed by their own side while trying to get word of their position back to division headquarters.
Nonfiction
 
Featherhood: A Memoir of Two Fathers and a Magpie by Charlie Samson Gilmour - Charlie Gilmour never really got to know his biological father, poet, playwright and eccentric Heathcote Williams, due to Williams' aversion to responsibility. When Charlie's partner brings home a magpie, Charlie uses the experience of raising it to interrogate his feelings about his father, what is inherited and whether he has the capacity to stick around for his own theoretical offspring.
 
The Feather Thief: Beauty, Obsession, and the Natural History Heist of the Century by Kirk Wallace Johnson - This book taught me more about salmon fly-tying than I ever thought I would learn (not hard) but in such a way that it was interesting and made me want to keep reading about the bizarre story of Edwin Rist and his theft from the British Museum of rare bird skins collected by Victorian naturalists.
 
Owls of the Eastern Ice: A Quest to Find and Save the World's Largest Owl by Jonathan Slaght - As a young birdwatcher, Jonathan Slaght was lucky enough to catch sight of one of the most elusive birds on earth, Blakiston's fish owl. This book tells the story of his work as a scientist and conservationist using cutting-edge technology as well as old-fashioned fieldwork to track the fish owl and craft a conservation plan to protect this endangered bird.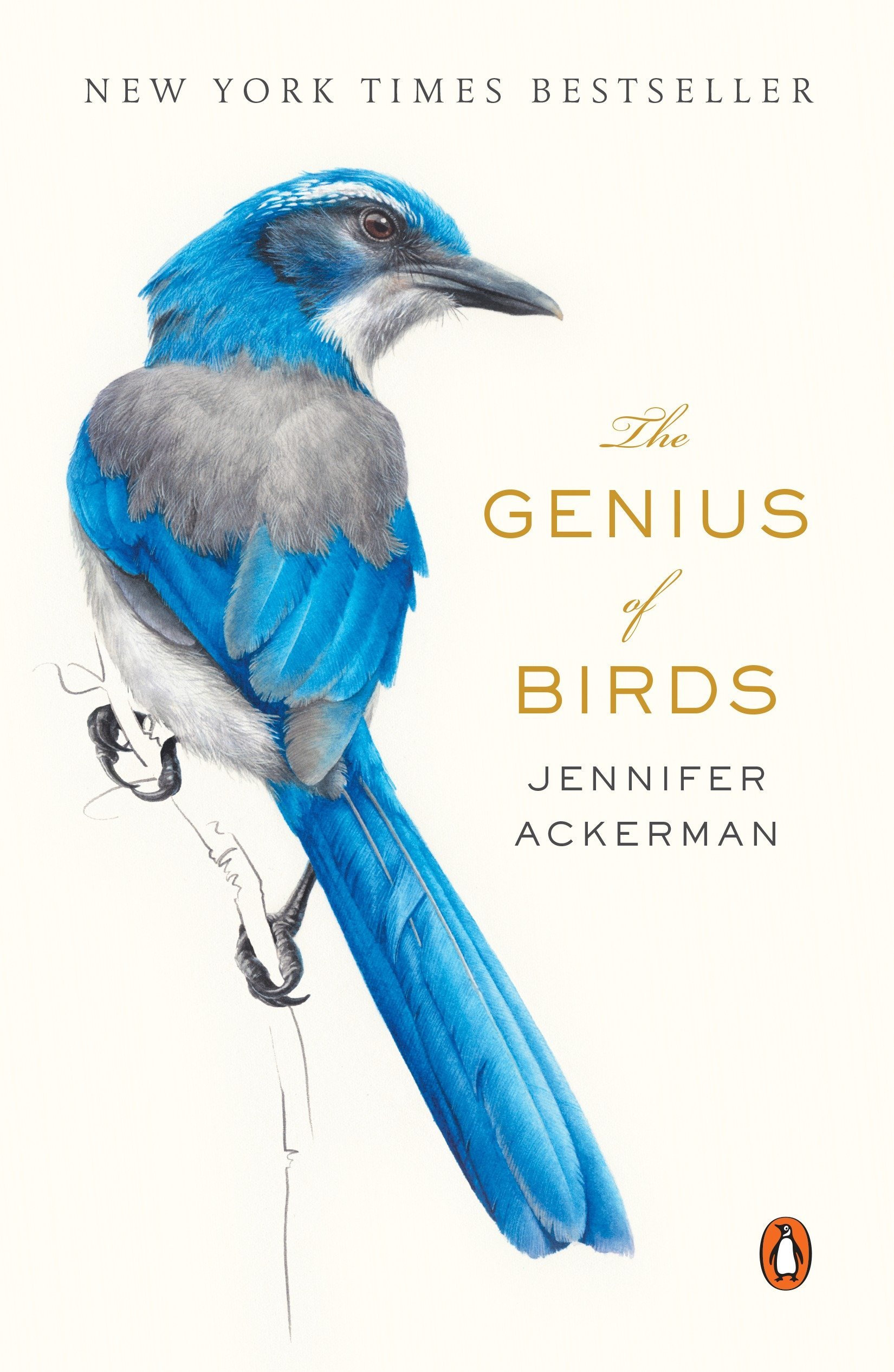 The Genius of Birds by Jennifer Ackerman - There has been a lot of research into animal intelligence over the last few decades. Ackerman focuses on the intelligence of birds in this fascinating book. The Genius of Birds includes studies and observations on birds from crows to scrub jays to pigeons to songbirds. Bird lovers and others interested in the natural world will be fascinated.
Emilyn Linden is a librarian in the FDL Public Library Information and Outreach Services department.