FDLPL Main Library
9 am-8 pm
Idea Studio
By Appointment
Chapter 52 Bookstore
Closed
FDLPL Express
2 pm to 6 pm
Scary books to read in the sun
Item request has been placed!
×
Item request cannot be made.
×

Processing Request
by Emilyn Linden
I know, October is when libraries and bookstores usually talk up horror novels. I'm not a big horror fan myself, but when I do read horror, I tend to do it during the bright and sunny months so I don't freak myself out too much. There have been some wonderful horror novels published in the last year and there are some that look intriguing coming out soon, so I thought I'd round up some titles for Fond du Lac horror fans.
Mexican Gothic by Silvia Moreno-Garcia
Noemí Taboada leaves her glamorous life in the city to travel to the countryside when she receives a frantic letter from her newlywed cousin. She finds her cousin living in an eerie, foreboding old manor, High Place, surrounded by a family ruled by a menacing patriarch. The longer Noemí is there, the more her dreams are invaded by doom and madness. For those who have already discovered and enjoy Moreno-Garcia, she has a new one coming out in August called Velvet was the Night.
Survive the Night by Riley Sager
Charlie Jordan lines up a ride home to Ohio on the campus ride board. The longer she's in the car with Josh Baxter, the more she thinks she may have gotten a ride with the Campus Killer who's been claiming victims on her college campus.
The Final Girl Support Group by Grady Hendrix
I've tried reading more than one Grady Hendrix novel, but I just can't. Grady Hendrix writes body horror, which is a no-go for me. My sibling who loves horror of all kinds loves Grady Hendrix for those who don't find body horror to be a turnoff. In this book, Hendrix plays on the final girl trope. The girl who survives and avenges her friends. But what happens after the credits roll? Lynnette Tarkington and five other final girls have met in a support group for over a decade. Then one of them disappears.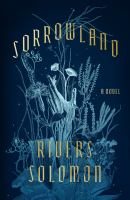 Sorrowland by Rivers Solomon
Vern escapes the strict religious compound where she grew up at seven months pregnant with twins. She wants to raise her children in the woods far from the outside world, but the community she ran from refuses to let her go. Her body undergoes strange and eerie changes as she fights back and then searches for answers to understand these changes.
The Other Black Girl by Zakiya Dalila Harris
This slow-burn office drama defies easy categorization. This book is full of twists and turns and big reveals. If you enjoyed Get Out or The Twilight Zone, you'll probably enjoy this one.
The Other Emily by Dean Koontz
Author David Thorne has never gotten over the disappearance and presumed murder of the love of his life, Emily Carlino. He repeatedly visits the imprisoned serial killer who potentially murdered Emily on a deserted California highway ten years before. One evening after a visit, he meets Maddison Sutton, a woman who looks remarkably similar to Emily. The more he gets to know her, the more similar to Emily she seems to become.
The Burning Girls by C. J. Tudor
Reverend Jack Brooks and his fourteen year old daughter, Flo, move to the remote English village Chapel Croft for Jack to take over the job of vicar following the suicide of last vicar. Jack and Flo get to know their new home and learn about its history, including the burning of eight Protestant martyrs five hundred years ago and the disappearance of two teenage girls thirty years before. But uncovering secrets in an insular small town can be dangerous when no one trusts an outsider.
My Heart is a Chainsaw by Stephen Graham Jones
Teenage Jade finds solace from her depressing life by watching slasher horror movies and then using that lens to narrate her life. When bodies actually start piling up in her small town, Jade uses her vast knowledge of horror films to predict exactly what's coming. FYI: This one is for readers who really love horror.
Emilyn Linden is a librarian in the FDL Public Library Information and Outreach Services department.