FDLPL Main Library
9 am-4 pm
Allen J. Buechel Branch
11 am to 3 pm
Idea Studio
Noon-4 pm (see Calendar for any changes)
Chapter 52 Bookstore
9 am to 1 pm
Playing "what if" with social media (blog)
Item request has been placed!
×
Item request cannot be made.
×

Processing Request
by Katie Killian
Way back before Facebook, and even before MySpace and AOL, platforms like Bolt and Six Degrees allowed users to connect, share, and interact with others around the world in interesting and unique ways beginning in 1973.
Nowadays, people don't even need to use technology to be entertained by social media. Users can simply pick up a book and be amazed by the truly thrilling variety of platform types and services, experiences, and opportunities possible. On top of that - the ways in which fictional and real life people can utilize these services are truly limitless!
Will they be used for good? Or…maybe not so much…? 
Adult
 The Verifiers   |   Jane Pek
  This is How You Lose the Time War   |   Amal El-Mohtar
 An Absolutely Remarkable Thing   |   Hank Green
 Ready Player One   |   Ernest Cline
 The Personal Assistant   |   Kimberly Belle
 No One Is Talking About This   |   Patricia Lockwood
 Breaking the Social Media Prism : How to Make Our Platforms Less Polarizing   |   Christopher Bail
Teen
 A Good Girl's Guide to Murder   |   Holly Jackson
 Tweet Cute   |   Emma Lord
 Don't Read the Comments   |   Eric Smith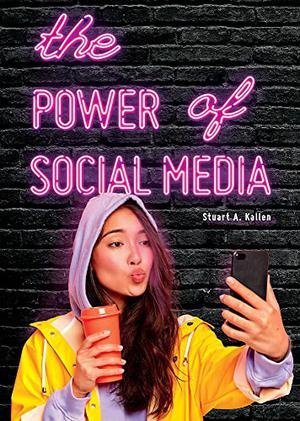 The Power of Social Media   |   Stuart A. Kallen   302.23 Kallen 2023
 Lark and Kasim Start a Revolution   |   Kacen Callender
Katie Killian is a librarian in the Fond du Lac Public Library's information and outreach services department.